Badger loves the Humpbuckle Festival.
Everyone's down at the Old Dock.
It's a burglars dream.
Coming out of a house carrying a flat screen television Badger sees two people bundle a guy into a van.
He writes down the registration.
He's no snitch.
But the information might come in handy.
…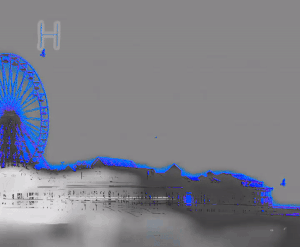 This is the one-hundred-and-fifty-second story in the series of Humpbuckle Tales. Each story is precisely 50 words long. They are meant to be independent stories, but if you read them all you will find each one adds another piece to the puzzle – there is a bigger story that is being told.
This story was first published on my Hive blog (@felt.buzz) and you can find all the stories on the @humbuckletales Hive account.
Hive is a blogging platform that rewards posts in a cryptocurrency (Hive).
You will find over 70 more Humpbuckle Tales on the @humbuckletales Hive blog (so this blog is about 6 weeks behind)
On Hive I publish 12 stories per week (Monday to Saturday one story per day and then six 50-word stories in one post on a Sunday).
On HumpbuckleTales.com I also publish 12 tales a week but at a different schedule (and about 6 weeks behind): 2 Tales every day, Monday-Friday and 1 Tale on Saturday and 1 Tale on Sunday.
…