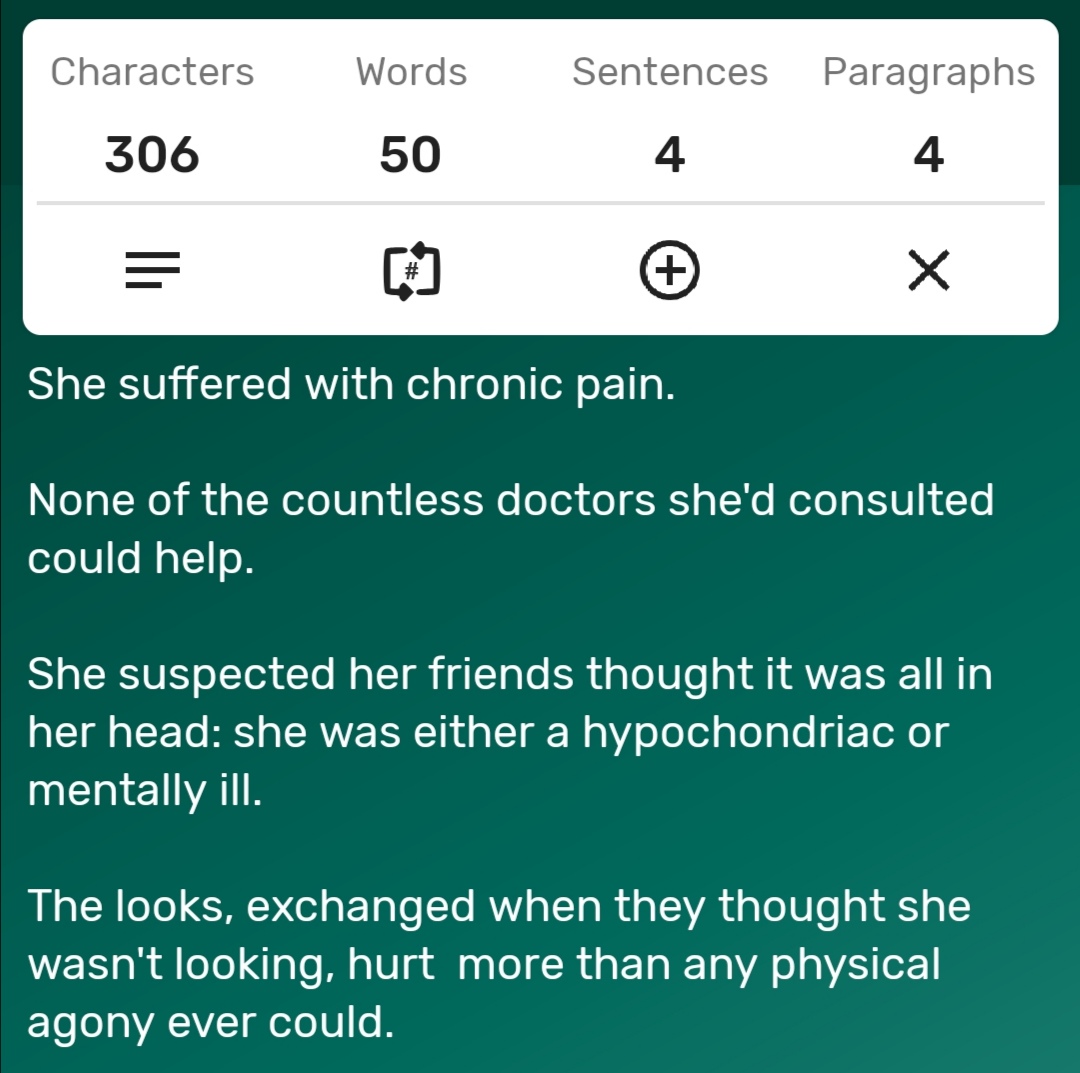 She suffered with chronic pain.
None of the countless doctors she'd consulted could help.
She suspected her friends thought it was all in her head: she was either a hypochondriac or mentally ill.
The looks, exchanged when they thought she wasn't looking, hurt  more than any physical agony ever could.