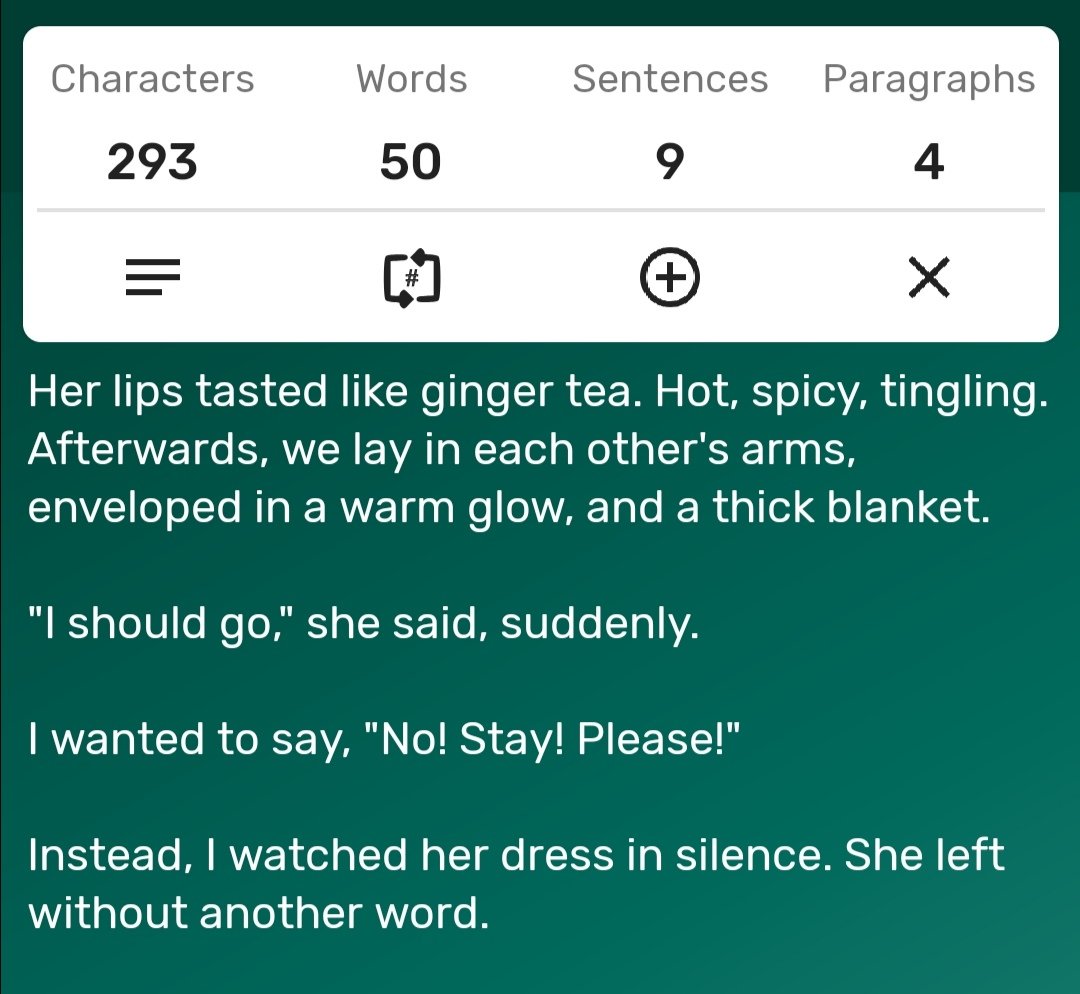 Her lips tasted like ginger tea. Hot, spicy, tingling. Afterwards, we lay in each other's arms, enveloped in a warm glow, and a thick blanket.
"I should go," she said, suddenly.
I wanted to say, "No! Stay! Please!"
Instead, I watched her dress in silence. She left without another word.
…
This 50-word story was written by Bruce Arbuckle, inspired by the Freewriters writing prompt on Hive, "ginger tea"
…
Find me (as HumpbuckleTales) on Mastodon
Read my daily 50 word stories every day here or on Hive or on Facebook
My Humpbuckle Tales are always published first on Hive
Find my 100 word tales on Drabble.Club
Bruce Arbuckle (felt.buzz)