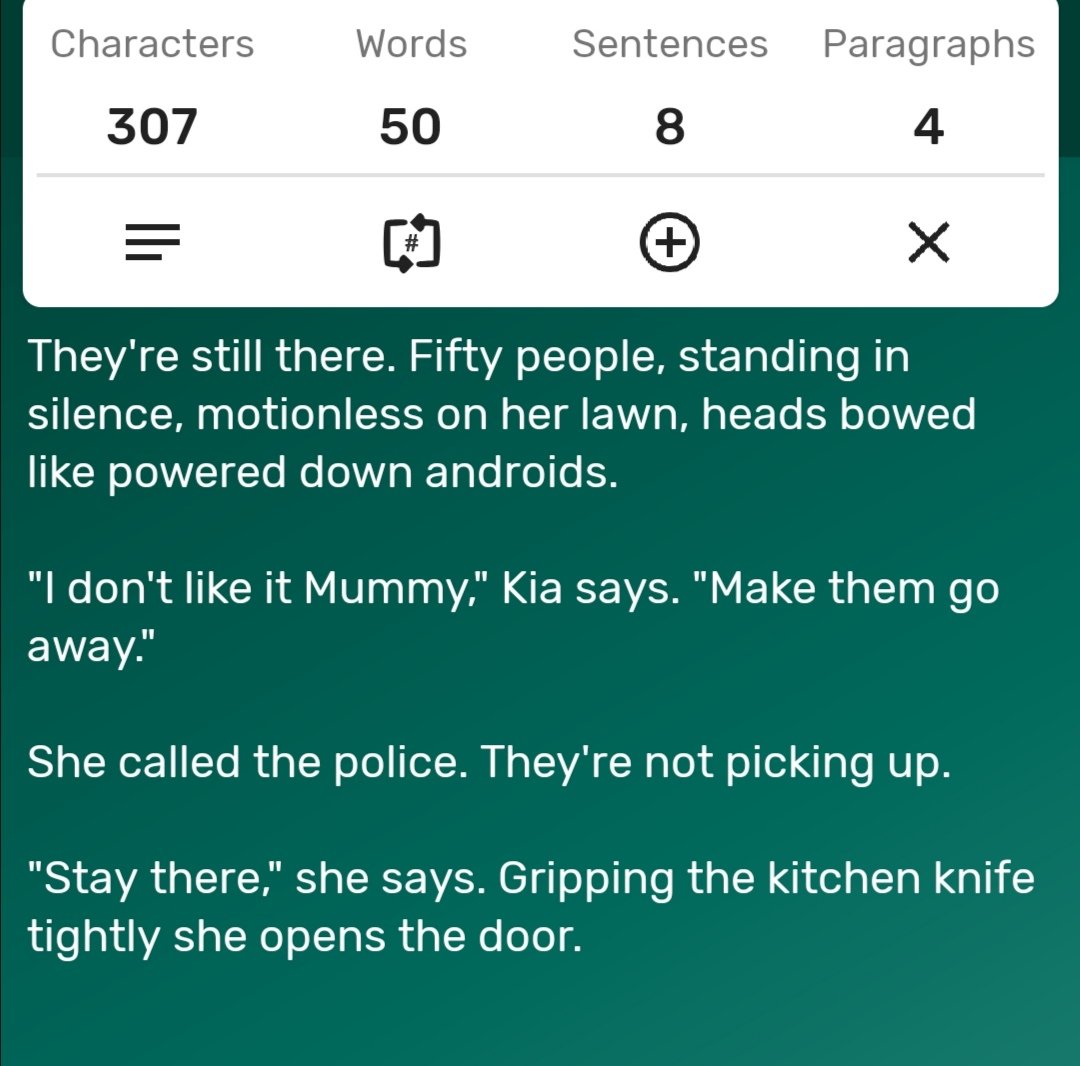 …
They're still there. Fifty people, standing in silence, motionless on her lawn, heads bowed like powered down androids.
"I don't like it Mummy," Kia says. "Make them go away."
She called the police. They're not picking up.
"Stay there," she says. Gripping the kitchen knife tightly she opens the door.
…
A 50-word story written by Bruce Arbuckle, inspired by the Freewriters Writing Prompt on Hive, "standing in silence"
…
Find me (as HumpbuckleTales) on Mastodon
Read my daily 50 word stories every day here or on Hive or on Facebook
My Humpbuckle Tales are always published first on Hive
Find my 100 word tales on Drabble.Club
Bruce Arbuckle (felt.buzz)