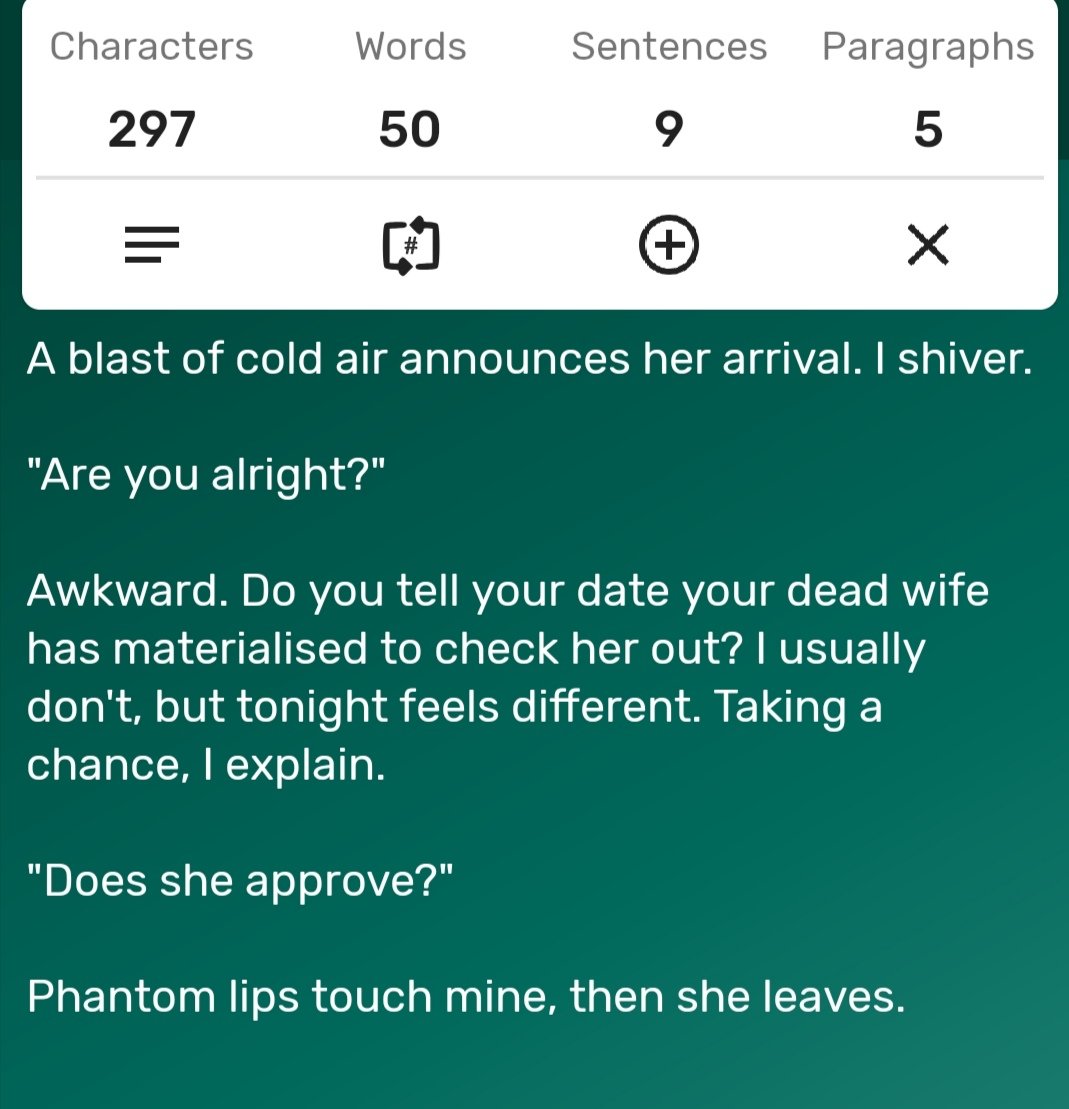 …
A blast of cold air announces her arrival. I shiver.
"Are you alright?"
Awkward. Do you tell your date your dead wife has materialised to check her out? I usually don't, but tonight feels different. Taking a chance, I explain.
"Does she approve?"
Phantom lips touch mine, then she leaves.
…

A 50-word story written by Bruce Arbuckle, inspired by the Freewriters Writing Prompt on Hive, "a blast of cold air"
…
Find me (as HumpbuckleTales) on Mastodon
Read my daily 50 word stories every day here or on Hive or on Facebook
My Humpbuckle Tales are always published first on Hive
Find my 100 word tales on Drabble.Club
Bruce Arbuckle (felt.buzz)