A fifty-word story written using the Freewrite prompt on Hive.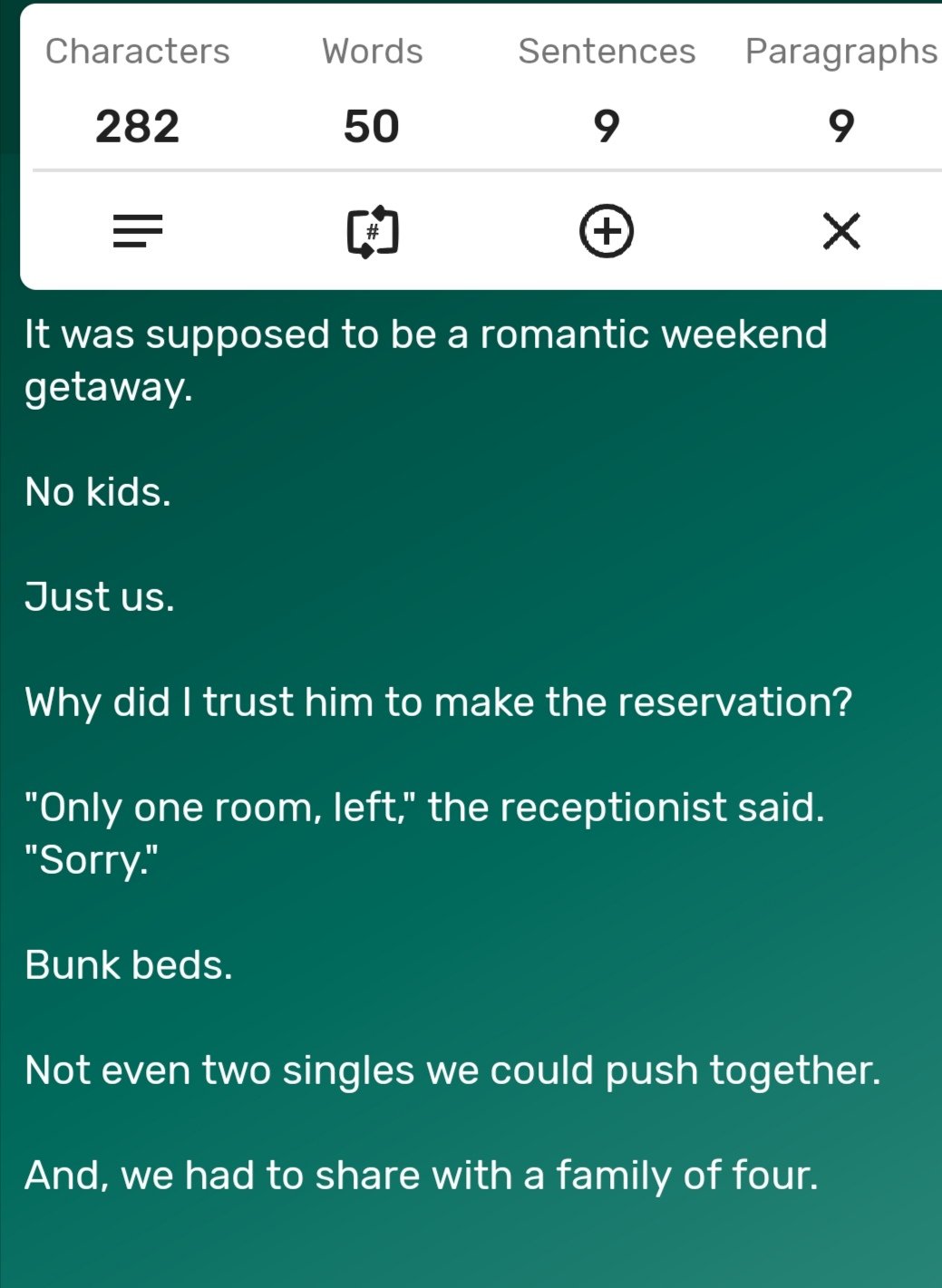 It was supposed to be a romantic weekend getaway.
No kids.
Just us.
Why did I trust him to make the reservation?
"Only one room left," the receptionist said. "Sorry."
Bunk beds.
Not even two singles we could push together.
And we had to share with a family of four.
…
Find me (as HumpbuckleTales) on Mastodon
Read my daily 50 word stories every day here or on Hive or on Facebook
My Humpbuckle Tales are always published first on Hive
Find my 100 word tales on Felt.Buzz Writes
Bruce Arbuckle (felt.buzz)