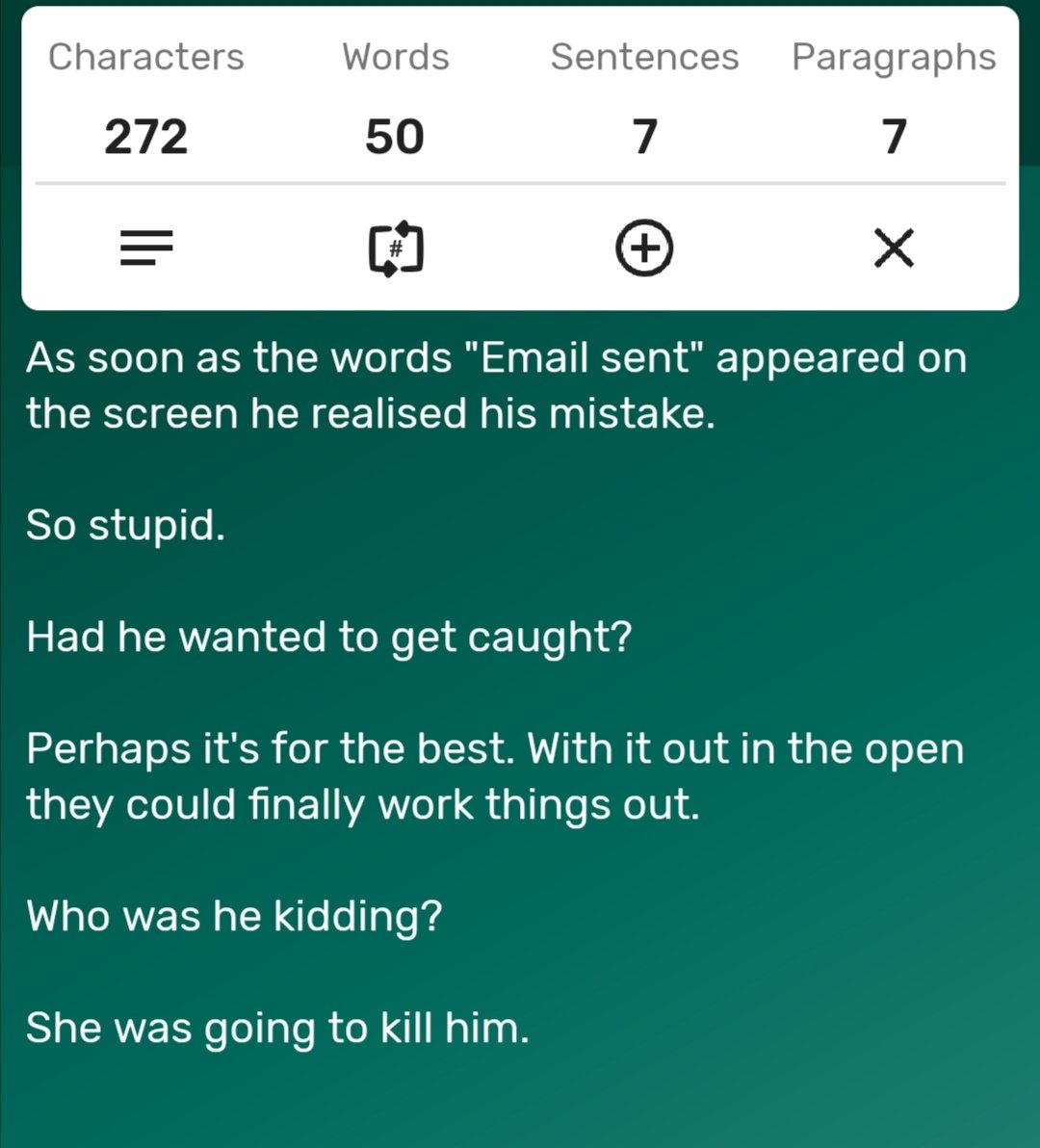 As soon as the words "Email sent" appeared on the screen he realised his mistake.
So stupid.
Had he wanted to get caught?
Perhaps it's for the best. With it out in the open they could finally work things out.
Who was he kidding?
She was going to kill him.




…
Find me (as HumpbuckleTales) on Mastodon
Read my daily 50 word stories every day here or on Hive or on Facebook
My Humpbuckle Tales are always published first on Hive
Find my 100 word tales on Felt.Buzz Writes
Bruce Arbuckle (felt.buzz)