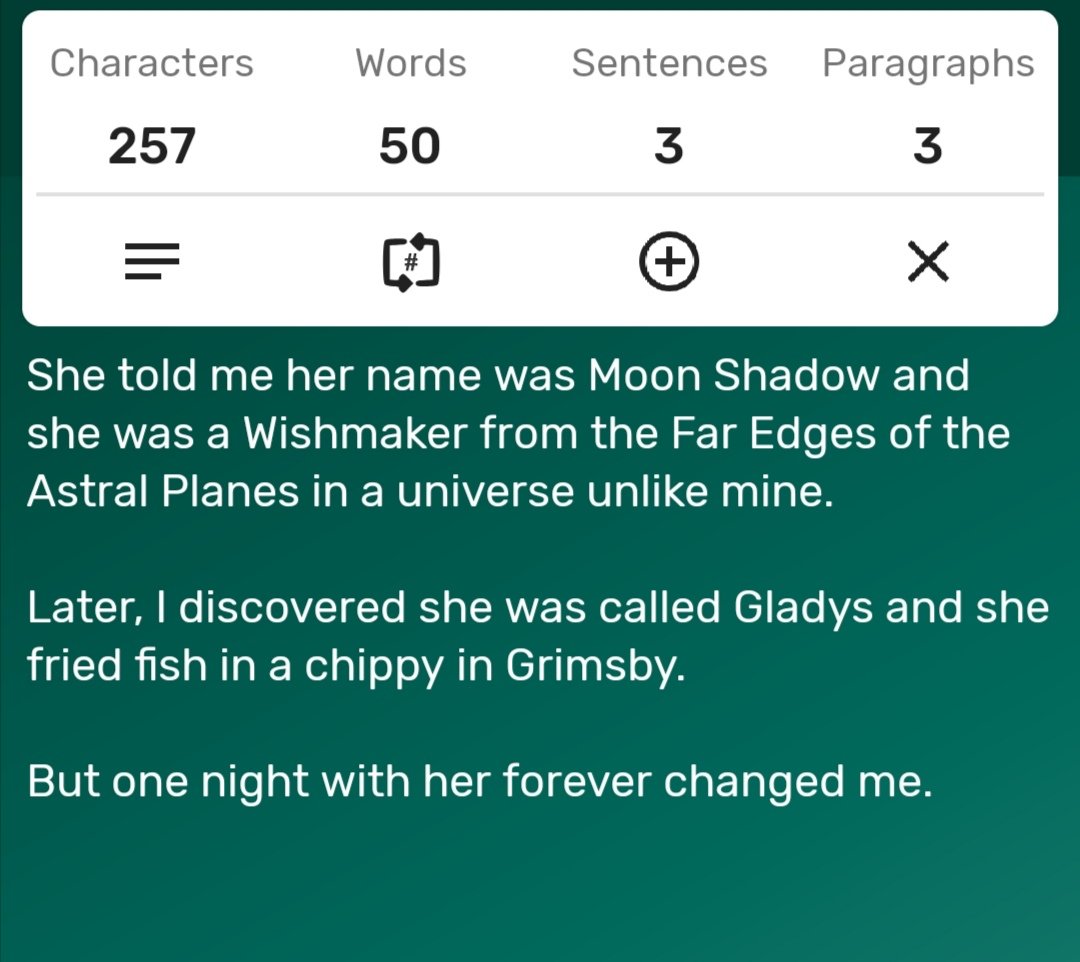 She told me her name was Moon Shadow and she was a Wishmaker from the Far Edges of the Astral Planes in a universe unlike mine.
Later, I discovered she was called Gladys and she fried fish in a chippy in Grimsby.
But one night with her forever changed me.
…
Find me (as HumpbuckleTales) on Mastodon
Read my daily 50 word stories every day here or on Hive or on Facebook
My Humpbuckle Tales are always published first on Hive
Find my 100 word tales on Drabble.Club
Bruce Arbuckle (felt.buzz)
'