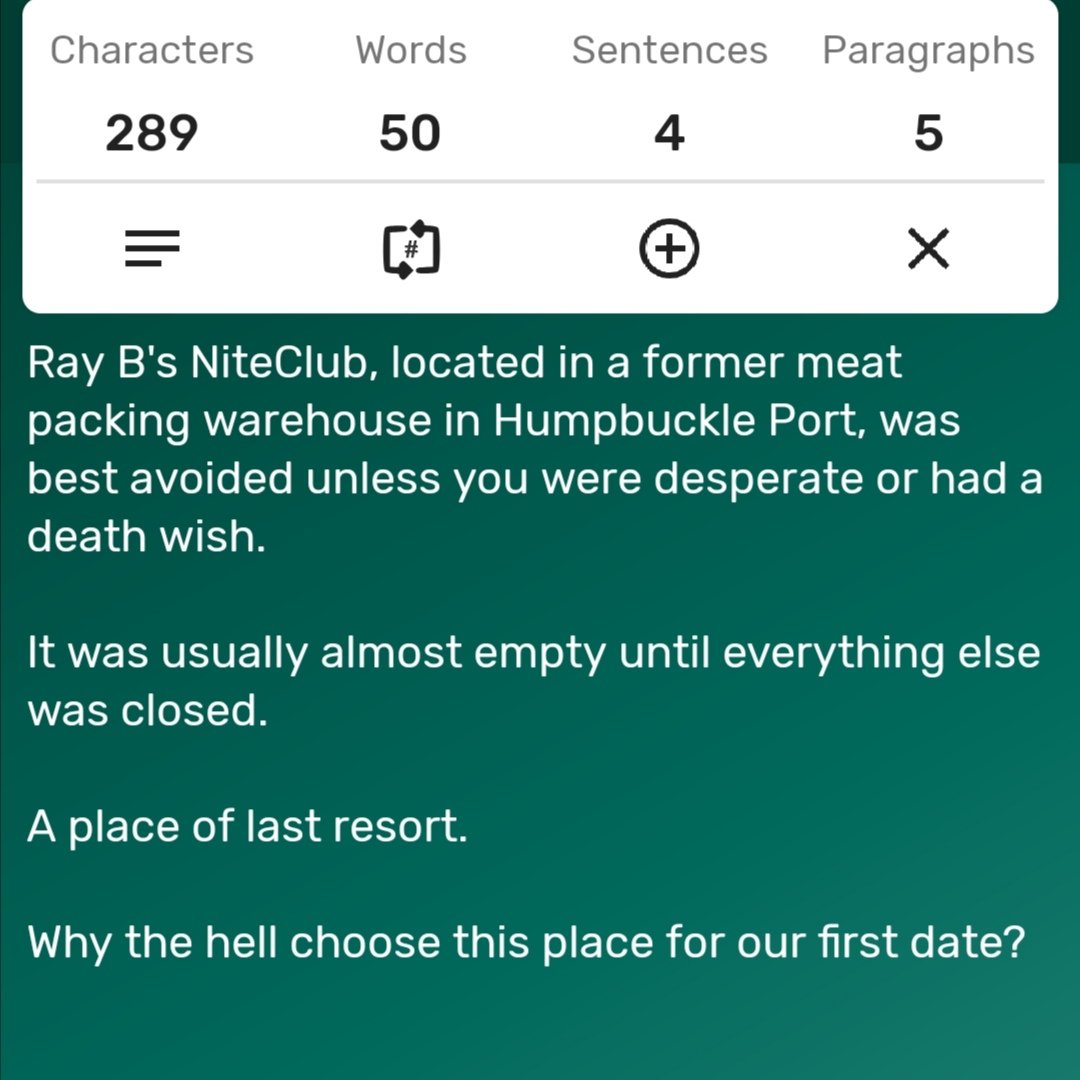 Ray B's NiteClub, located in a former meat packing warehouse in Humpbuckle Port, was best avoided unless you were desperate or had a death wish.
It was usually almost empty until everything else was closed.
A place of last resort.
Why the hell choose this place for our first date?
…
The prompt was "rabies" I thought it would be a great name for a dodgy night club
Find me (as HumpbuckleTales) on Mastodon
Read my daily 50 word stories every day here or on Hive or on Facebook
My Humpbuckle Tales are always published first on Hive
Find my 100 word tales on Drabble.Club
BBruce Arbuckle (felt.buzz)