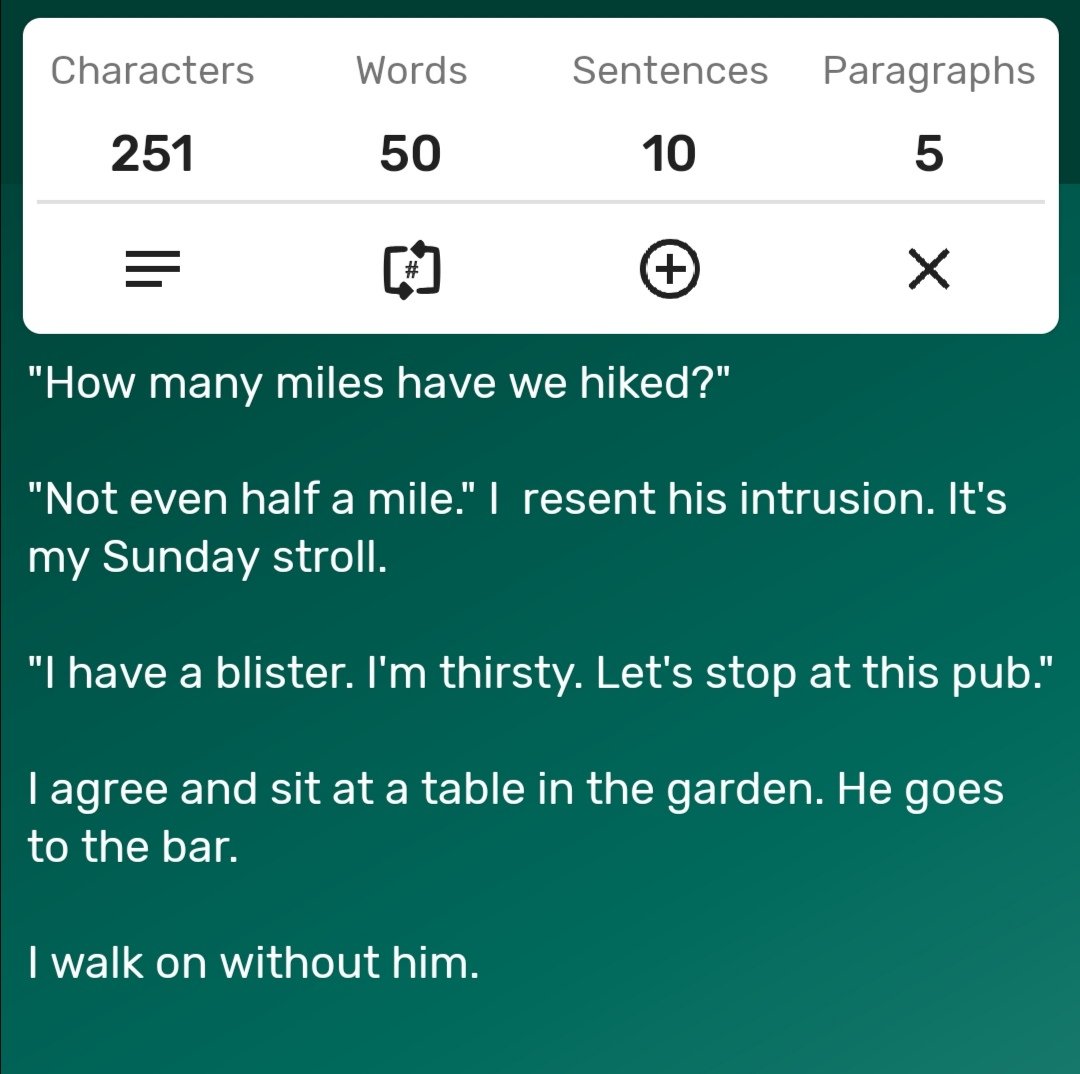 "How many miles have we hiked?"
"Not even half a mile." I resent his intrusion. It's my Sunday stroll.
"I have a blister. I'm thirsty. Let's stop at this pub."
I agree and sit at a table in the garden. He goes to the bar.
I walk on without him.
…
This 50-word story was written using the Hive Freewrite Daily Writing Prompt, "how many miles"
…
Find me (as HumpbuckleTales) on Mastodon
Read my daily 50 word stories every day here or on Hive or on Facebook
My Humpbuckle Tales are always published first on Hive
Find my 100 word tales on Drabble.Club
Bruce Arbuckle (felt.buzz)