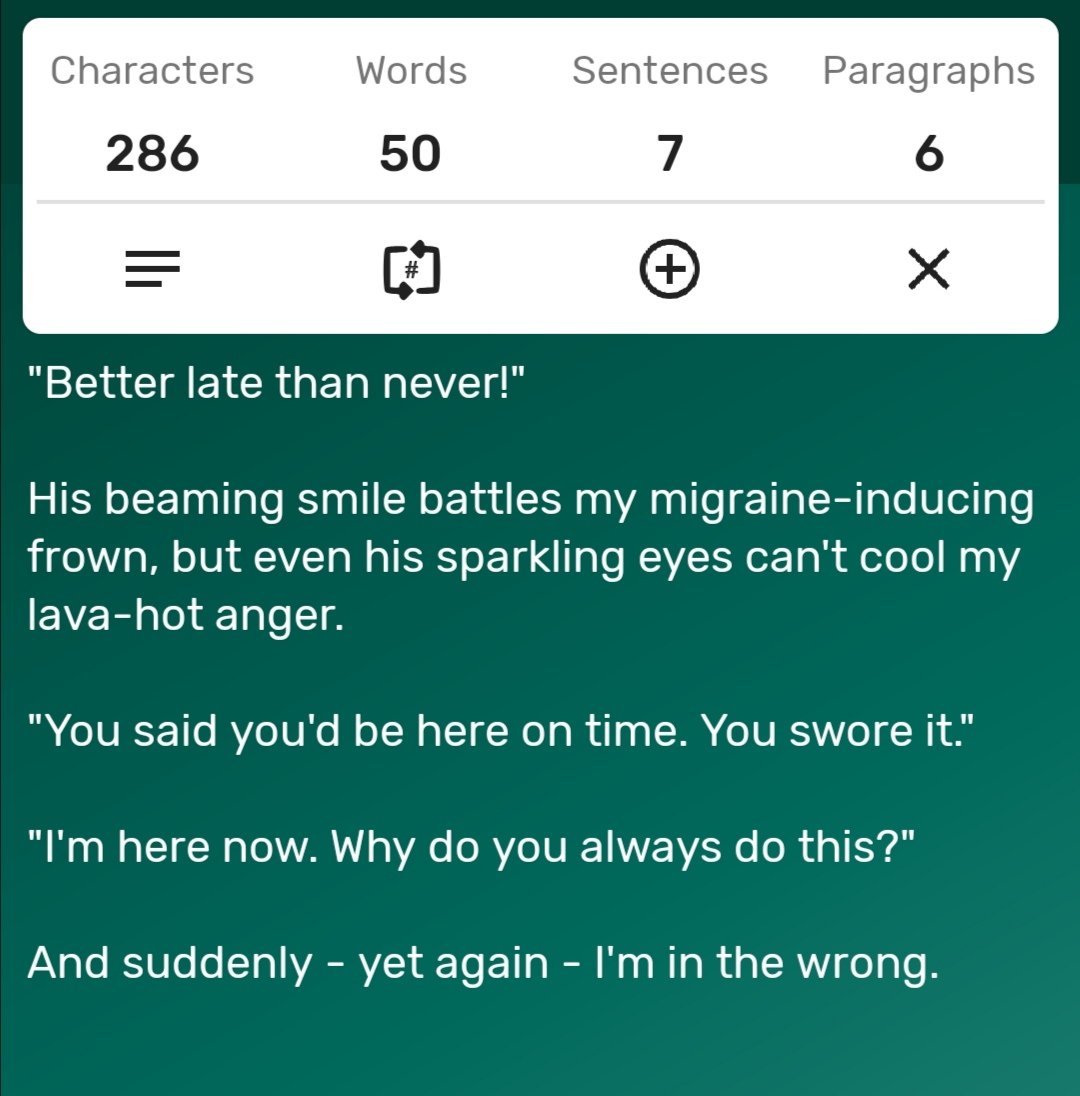 …
"Better late than never!"
His beaming smile battles my migraine-inducing frown, but even his sparkling eyes can't cool my lava-hot anger.
"You said you'd be here on time. You swore it."
"I'm here now. Why do you always do this?"
And suddenly – yet again – I'm in the wrong.
…
A fifty-word story written using the Freewrite Writing Prompt on Hive.
…
Find me (as HumpbuckleTales) on Mastodon
Read my daily 50 word stories every day here or on Hive or on Facebook
My Humpbuckle Tales are always published first on Hive
Find my 100 word tales on Drabble.Club
Bruce Arbuckle (felt.buzz)