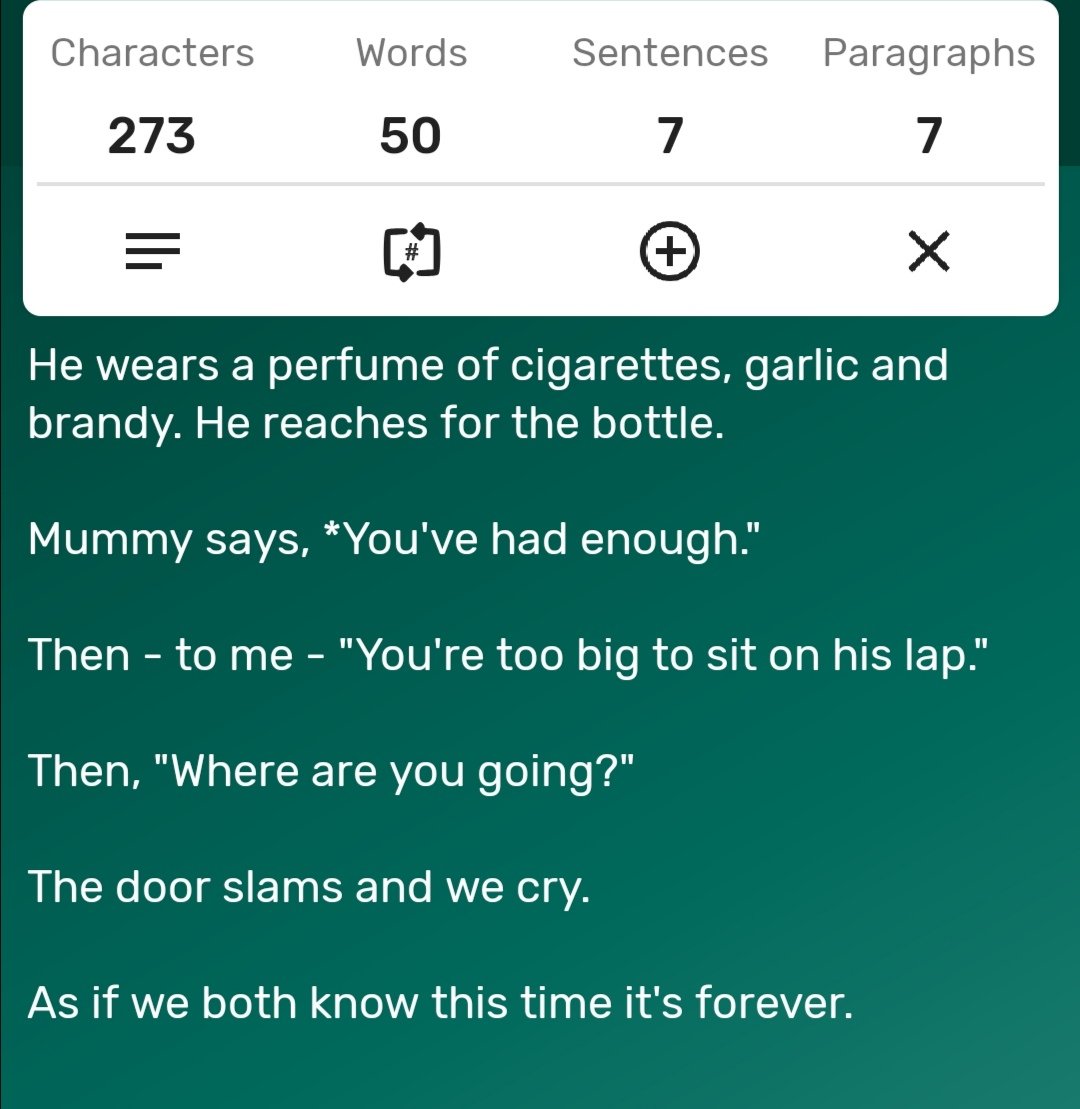 …
He wears a perfume of cigarettes, garlic and brandy. He reaches for the bottle.
Mummy says, *You've had enough."
Then – to me – "You're too big to sit on his lap."

Then, "Where are you going?"
The door slams and we cry.
As if we both know this time it's forever.
…
This 50-word story was written by Bruce Arbuckle using the Freewrite Writing Prompt on Hive,
…
Find me (as HumpbuckleTales) on Mastodon
Read my daily 50 word stories every day here or on Hive or on Facebook
My Humpbuckle Tales are always published first on Hive
Find my 100 word tales on Drabble.Club
Bruce Arbuckle (felt.buzz)