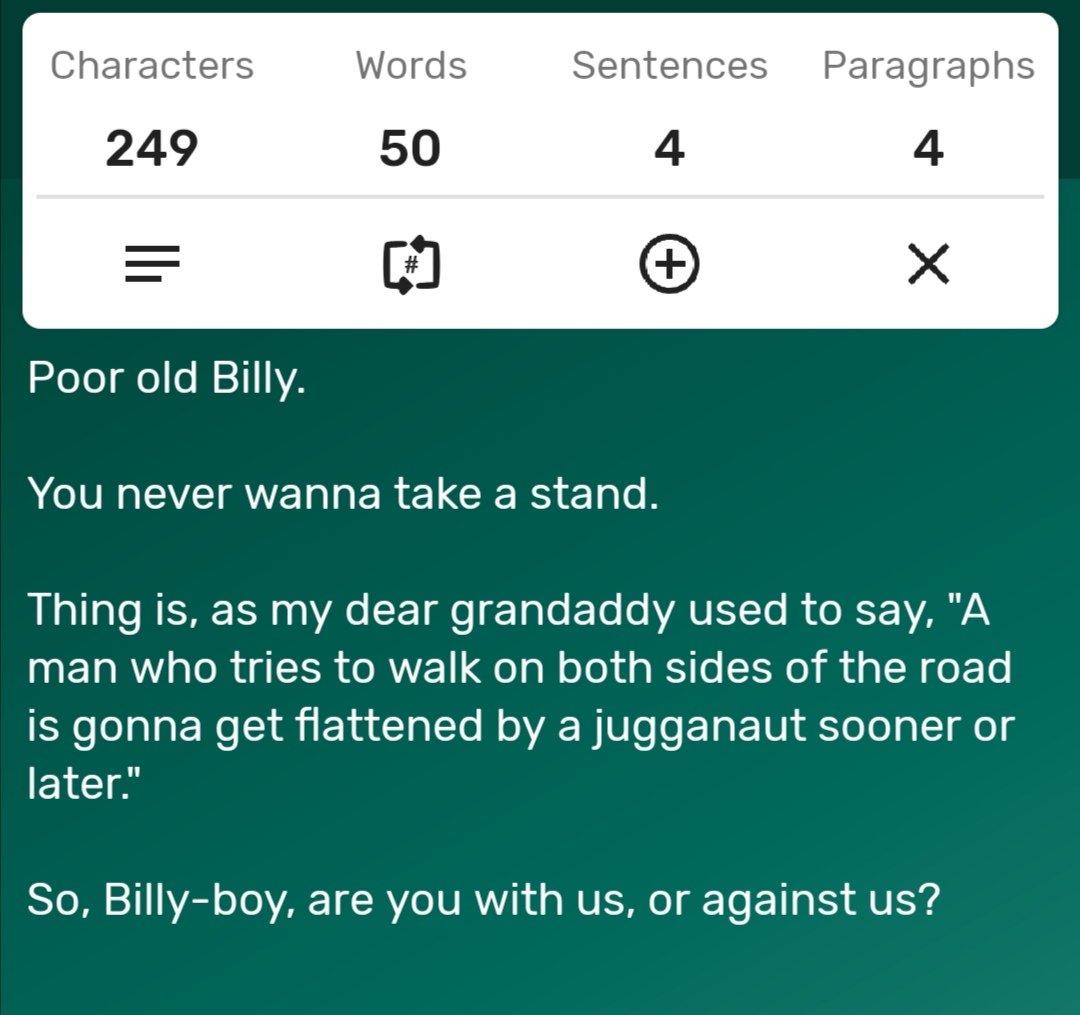 Poor old Billy.
You never wanna take a stand.
Thing is, as my dear grandaddy used to say, "A man who tries to walk on both sides of the road is gonna get flattened by a jugganaut sooner or later."
So, Billy-boy, are you with us, or against us?
…
This 50-word story was written by Bruce Arbuckle using the Freewrite Writing Prompt "walk on both sides", from Hive.
…
Find me (as HumpbuckleTales) on Mastodon
Read my daily 50 word stories every day here or on Hive or on Facebook
My Humpbuckle Tales are always published first on Hive
Find my 100 word tales on Drabble.Club
Bruce Arbuckle (felt.buzz)