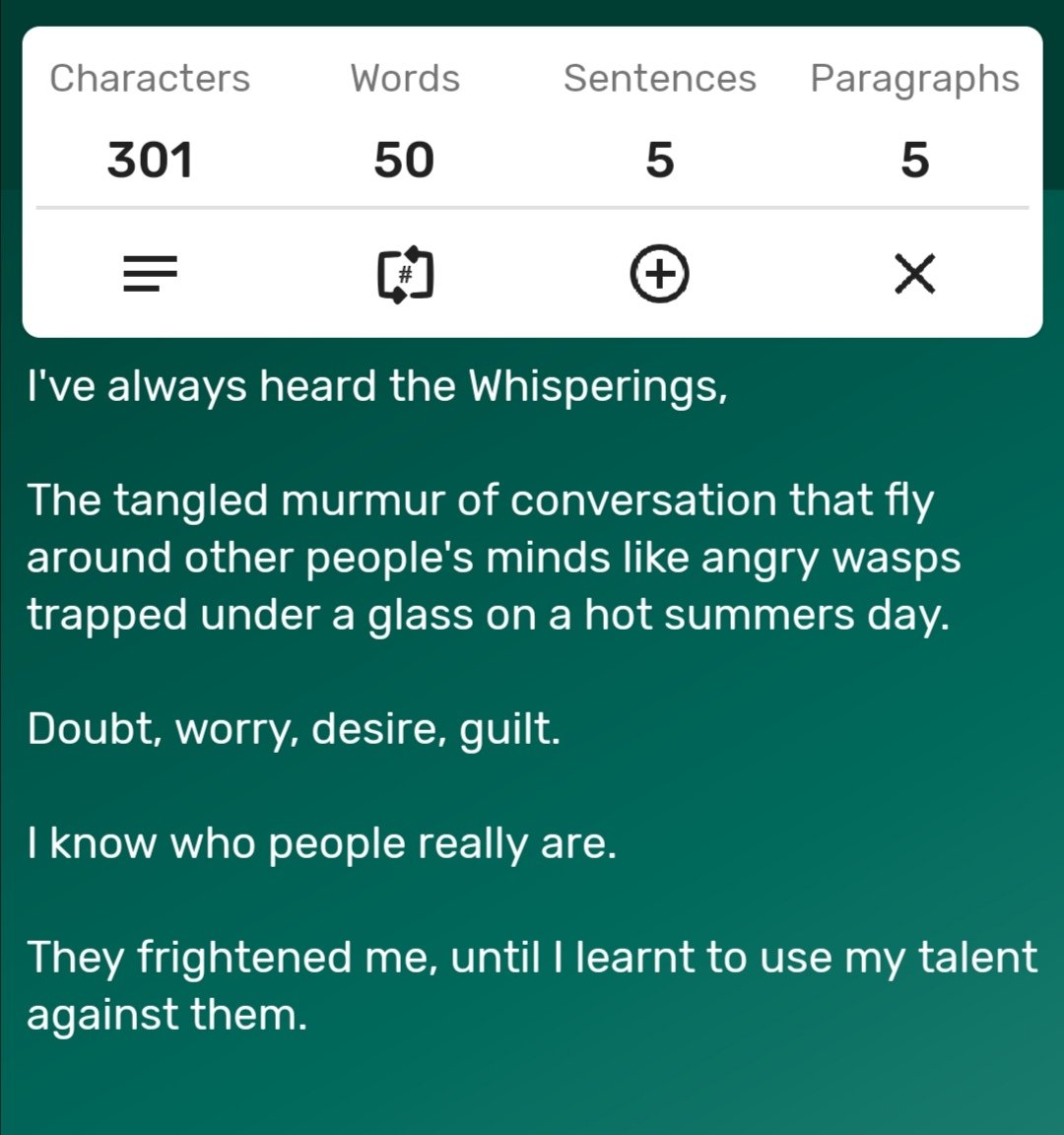 I've always heard the Whisperings,
The tangled murmur of conversation that fly around other people's minds like angry wasps trapped under a glass on a hot summers day.
Doubt, worry, desire, guilt.
I know who people really are.
They frightened me, until I learnt to use my talent against them.
…
This fifty-word story was written by Bruce Arbuckle, inspired by the Freewriters writing prompt on Hive, "murmer of conversation"
…
Find me (as HumpbuckleTales) on Mastodon
Read my daily 50 word stories every day here or on Hive or on Facebook
My Humpbuckle Tales are always published first on Hive
Find my 100 word tales on Drabble.Club
Bruce Arbuckle (felt.buzz)
7