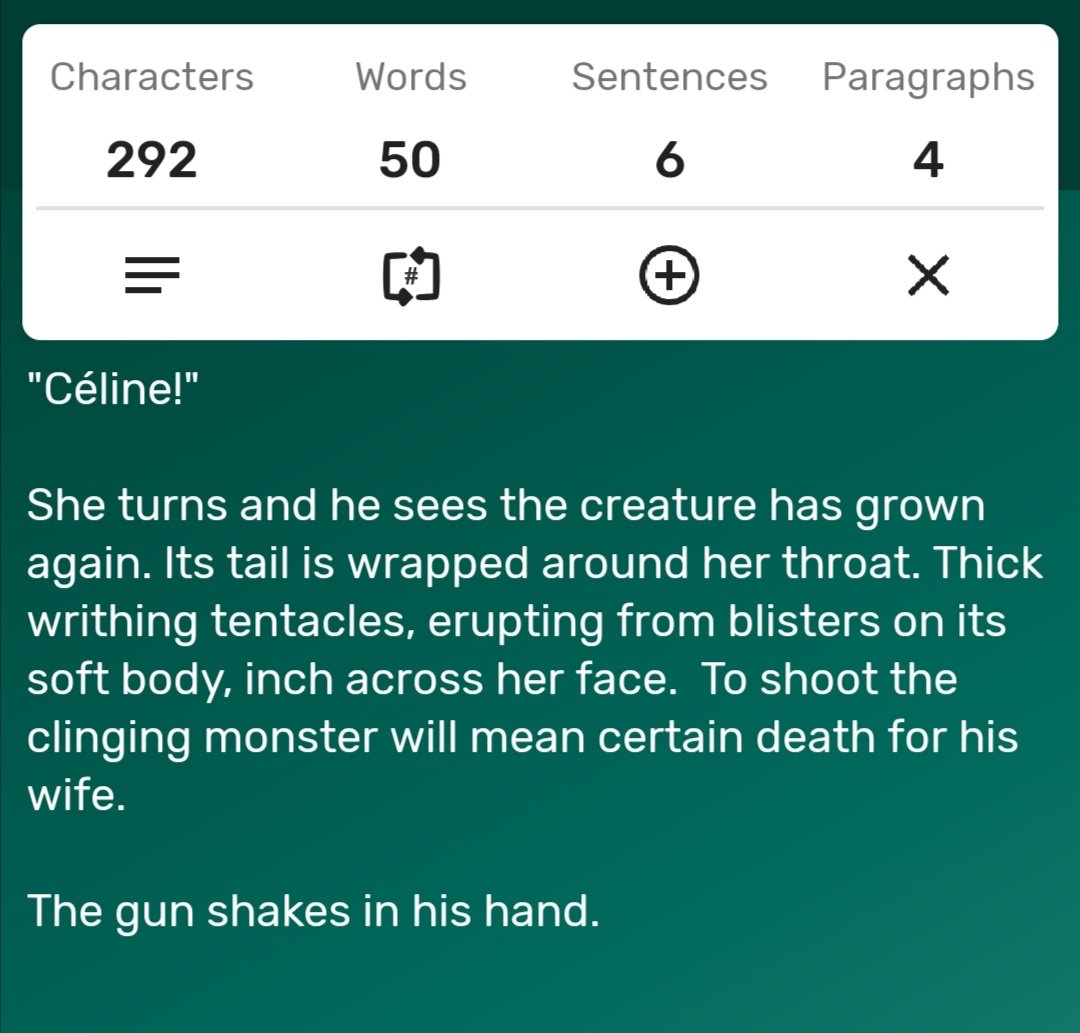 "Céline!"
She turns and he sees the creature has grown again. Its tail is wrapped around her throat. Thick writhing tentacles, erupting from blisters on its soft body, inch across her face. To shoot the clinging monster will mean certain death for his wife.
The gun shakes in his hand.
…
This fifty-word story was written by Bruce Arbuckle, inspired by the random word prompt "beard".
…
Find me (as HumpbuckleTales) on Mastodon
Read my daily 50 word stories every day here or on Hive or on Facebook
My Humpbuckle Tales are always published first on Hive
Find my 100 word tales on Drabble.Club
Bruce Arbuckle (felt.buzz)