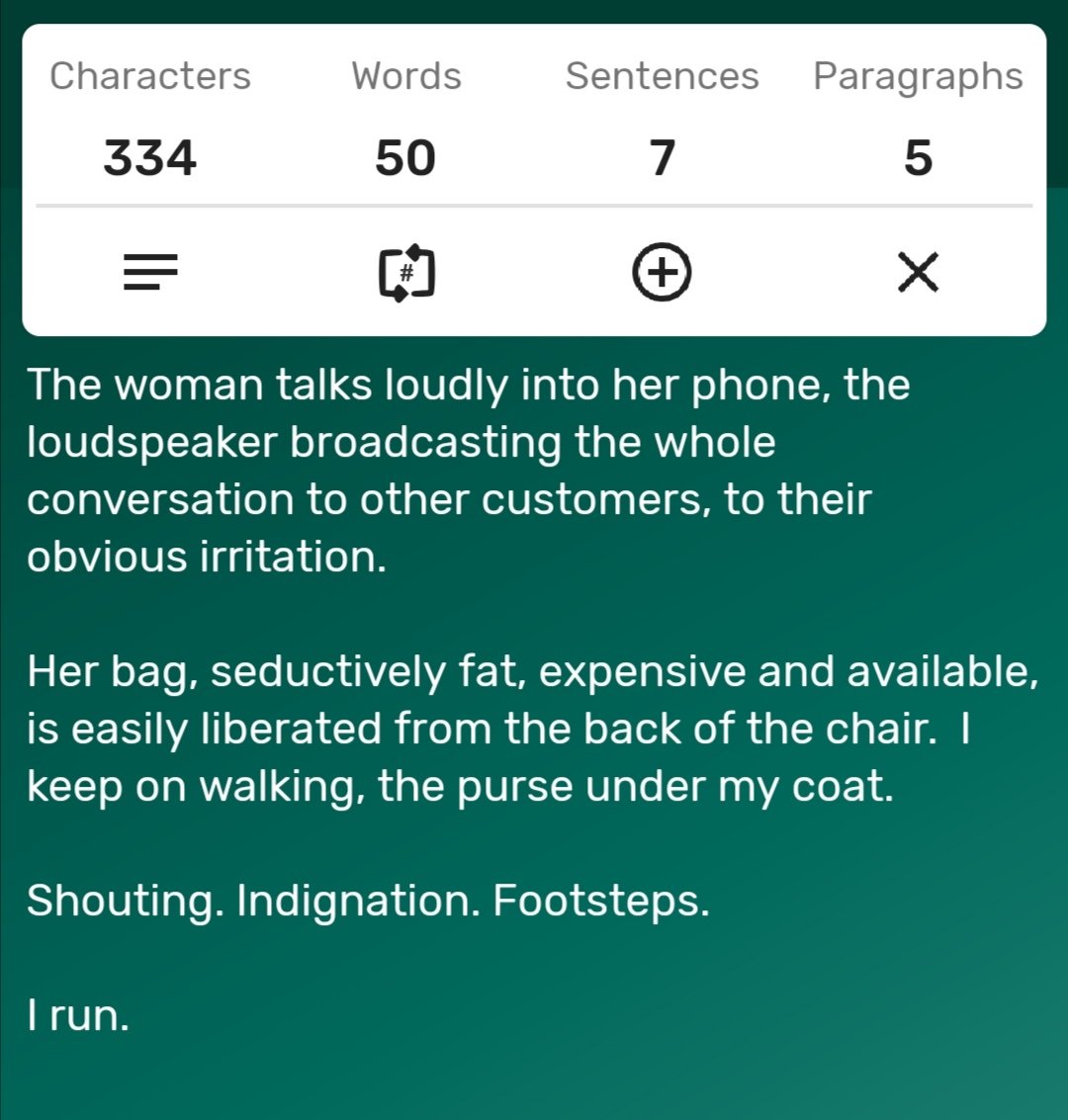 The woman talks loudly into her phone, the loudspeaker broadcasting the whole conversation to other customers, to their obvious irritation.
Her bag, seductively fat, expensive and available, is easily liberated from the back of the chair. I keep on walking, the purse under my coat.
Shouting. Indignation. Footsteps.
I run.
…
This fifty-word story was written by Bruce Arbuckle, inspired by the Freewriters writing prompt on Hive, "expensive purse"
…
Find me (as HumpbuckleTales) on Mastodon
Read my daily 50 word stories every day here or on Hive or on Facebook
My Humpbuckle Tales are always published first on Hive
Find my 100 word tales on Drabble.Club
Bruce Arbuckle (felt.buzz)