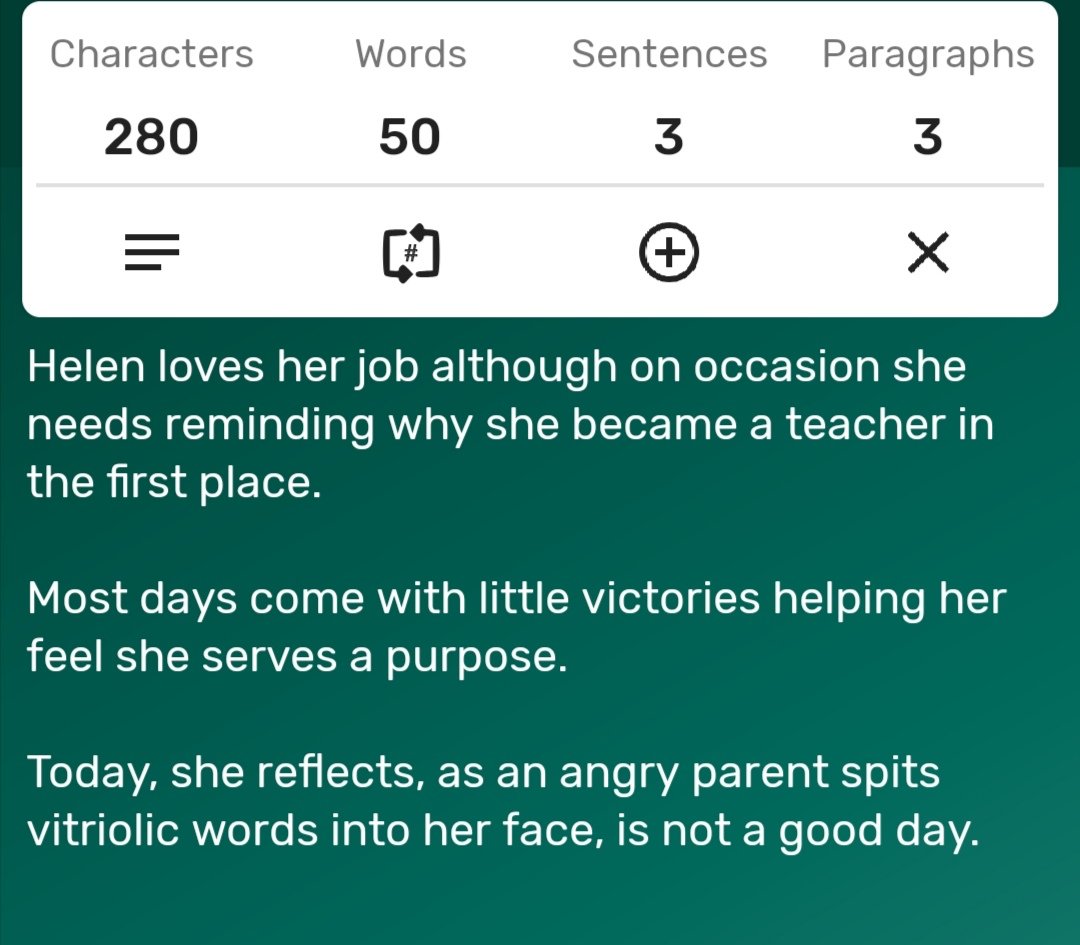 Helen loves her job although on occasion she needs reminding why she became a teacher in the first place.
Most days come with little victories helping her feel she serves a purpose.
Today, she reflects, as an angry parent spits vitriolic words into her face, is not a good day.
…
A fifty-word story written by Bruce Arbuckle, inspired by the Freewriters writing prompt on Hive, "education is a right"
…
Find me (as HumpbuckleTales) on Mastodon
Read my daily 50 word stories every day here or on Hive or on Facebook
My Humpbuckle Tales are always published first on Hive
Find my 100 word tales on Drabble.Club
Bruce Arbuckle (felt.buzz)