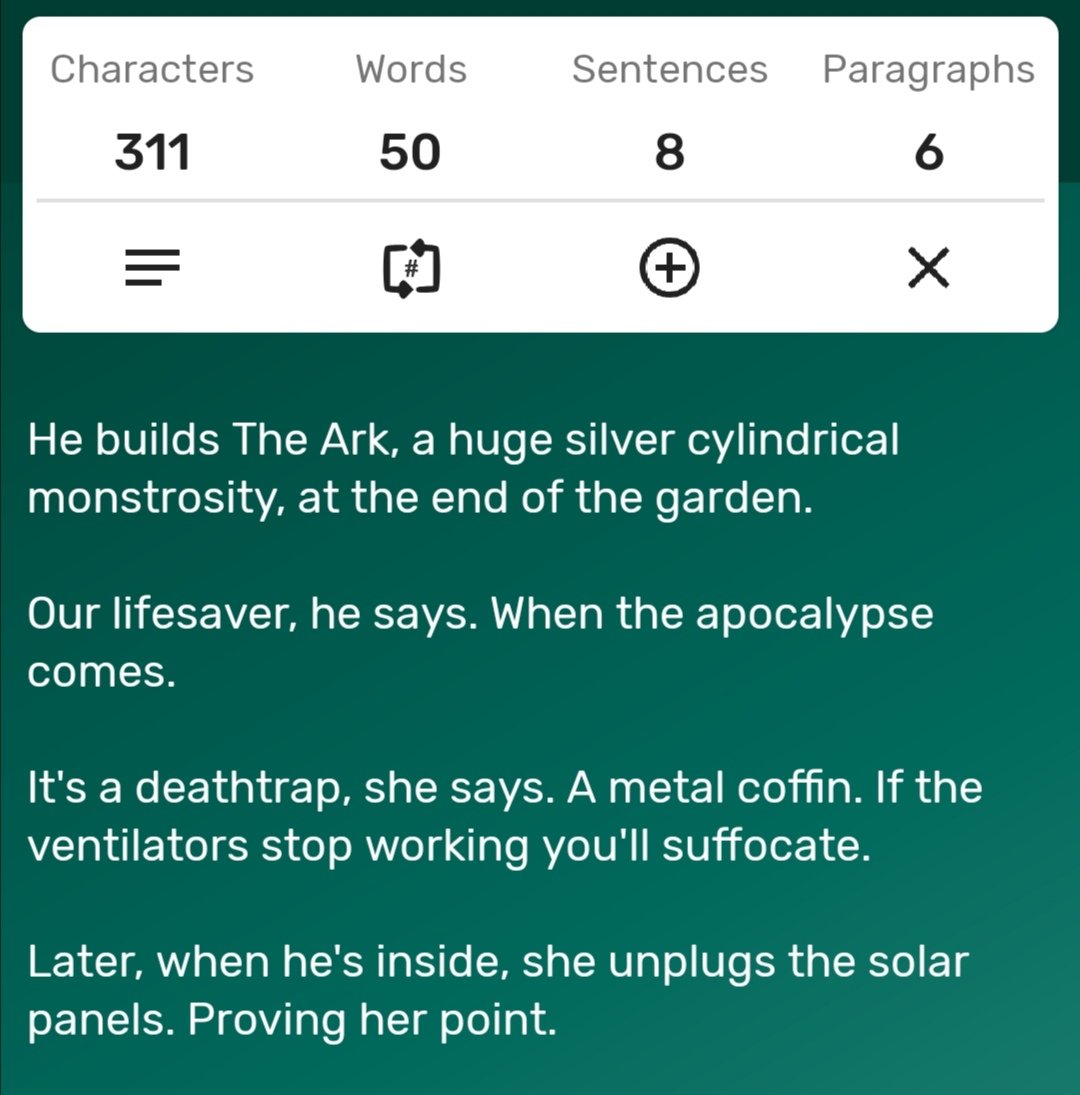 He builds The Ark, a huge silver cylindrical monstrosity, at the end of the garden.
Our lifesaver, he says. When the apocalypse comes.
It's a deathtrap, she says. A metal coffin. If the ventilators stop working you'll suffocate.
Later, when he's inside, she unplugs the solar panels. Proving her point.
…
A fifty-word story written by Bruce Arbuckle, inspired by the random word prompt "cylinder"
…
Find me (as HumpbuckleTales) on Mastodon
Read my daily 50 word stories every day here or on Hive or on Facebook
My Humpbuckle Tales are always published first on Hive
Find my 100 word tales on Drabble.Club
Bruce Arbuckle (felt.buzz)