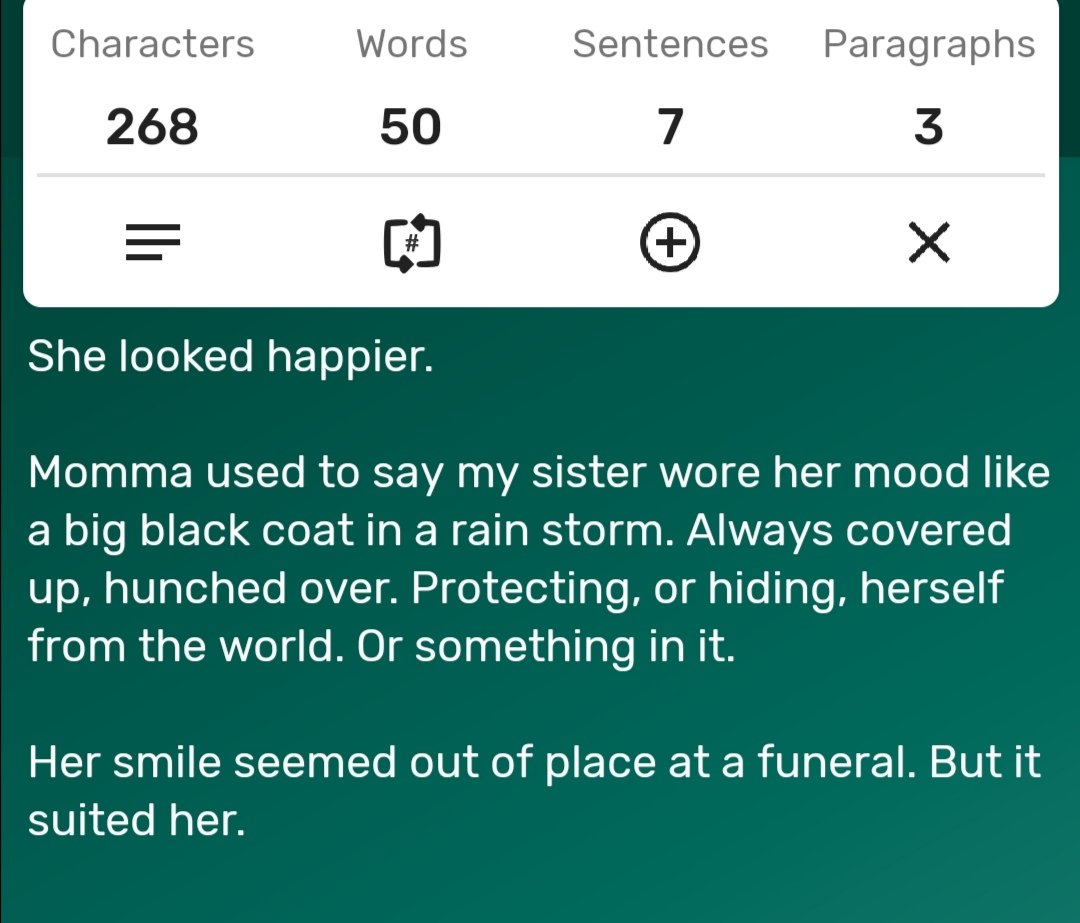 …
She looked happier.
Momma used to say my sister wore her mood like a big black coat in a rain storm. Always covered up, hunched over. Protecting, or hiding, herself from the world. Or something in it.
Her smile seemed out of place at a funeral. But it suited her.
…
This 50-word story was written by Bruce Arbuckle, inspired by the Freewriters writing prompt on Hive "she looked happier".
…
Find me (as HumpbuckleTales) on Mastodon
Read my daily 50 word stories every day here or on Hive or on Facebook
My Humpbuckle Tales are always published first on Hive
Find my 100 word tales on Drabble.Club
Bruce Arbuckle (felt.buzz)