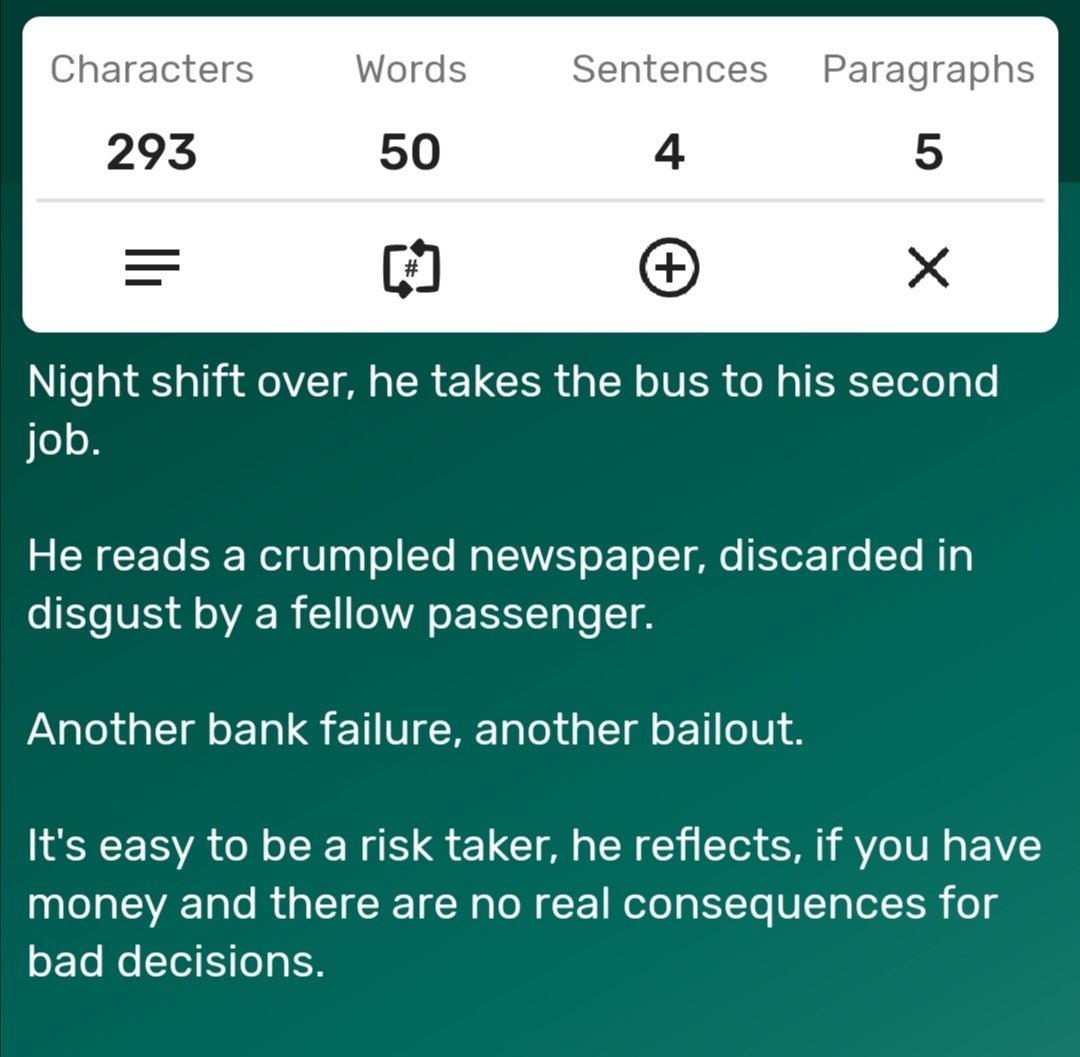 Night shift over, he takes the bus to his second job.
He reads a crumpled newspaper, discarded in disgust by a fellow passenger.
Another bank failure, another bailout.
It's easy to be a risk taker, he reflects, if you have money and there are no real consequences for bad decisions.
…
This 50-word story was written by Bruce Arbuckle, inspired by the Freewriters writing prompt on Hive, "Bank failure"
…
Find me (as HumpbuckleTales) on Mastodon
Read my daily 50 word stories every day here or on Hive or on Facebook
My Humpbuckle Tales are always published first on Hive
Find my 100 word tales on Drabble.Club
Bruce Arbuckle (felt.buzz)