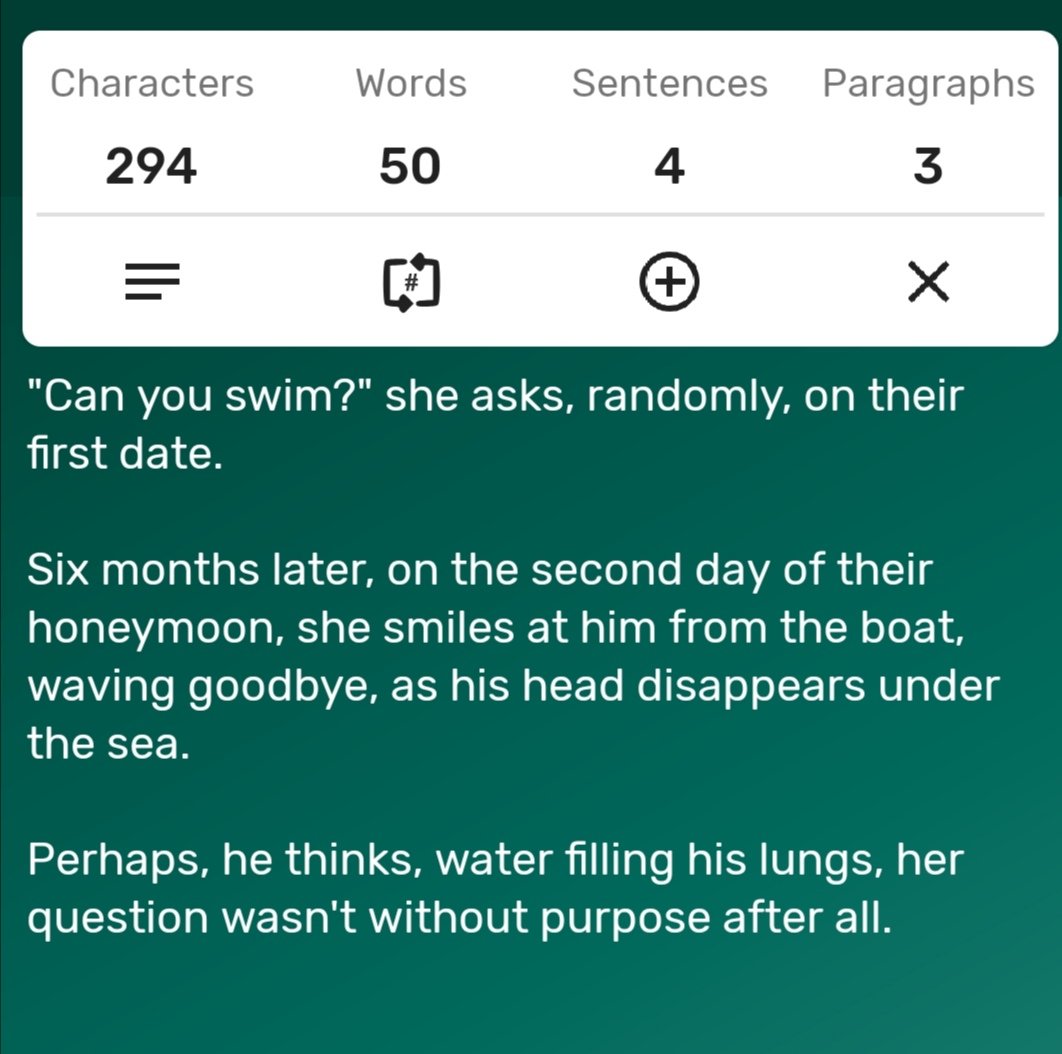 "Can you swim?" she asks, randomly, on their first date.
Six months later, on the second day of their honeymoon, she smiles at him from the boat, waving goodbye, as his head disappears under the sea.
Perhaps, he thinks, water filling his lungs, her question wasn't without purpose after all.
…
A 50-word story written by Bruce Arbuckle, inspired by the Freewriters writing prompt on Hive, "can you swim"
…
Find me (as HumpbuckleTales) on Mastodon
Read my daily 50 word stories every day here or on Hive or on Facebook
My Humpbuckle Tales are always published first on Hive
Find my 100 word tales on Drabble.Club
Bruce Arbuckle (felt.buzz)