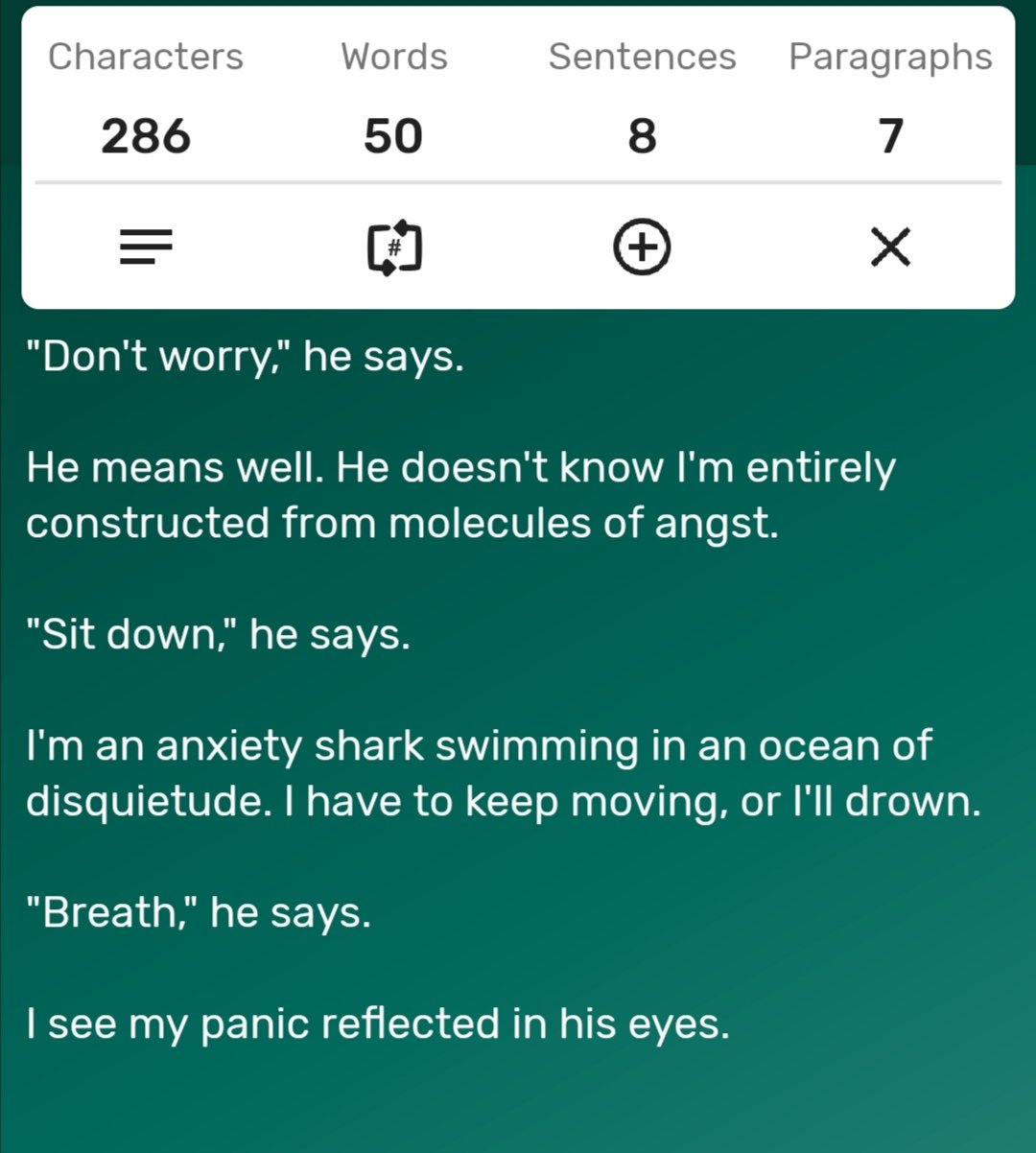 …
"Don't worry," he says.
He means well. He doesn't know I'm entirely constructed from molecules of angst.
"Sit down," he says.
I'm an anxiety shark swimming in an ocean of disquietude. I have to keep moving, or I'll drown.
"Breath," he says.
I see my panic reflected in his eyes.
…
A 50-word story written by Bruce Arbuckle, inspired by the Freewriters Writing Prompt on Hive, "don't worry"
…
Find me (as HumpbuckleTales) on Mastodon
Read my daily 50 word stories every day here or on Hive or on Facebook
My Humpbuckle Tales are always published first on Hive
Find my 100 word tales on Drabble.Club
Bruce Arbuckle (felt.buzz)