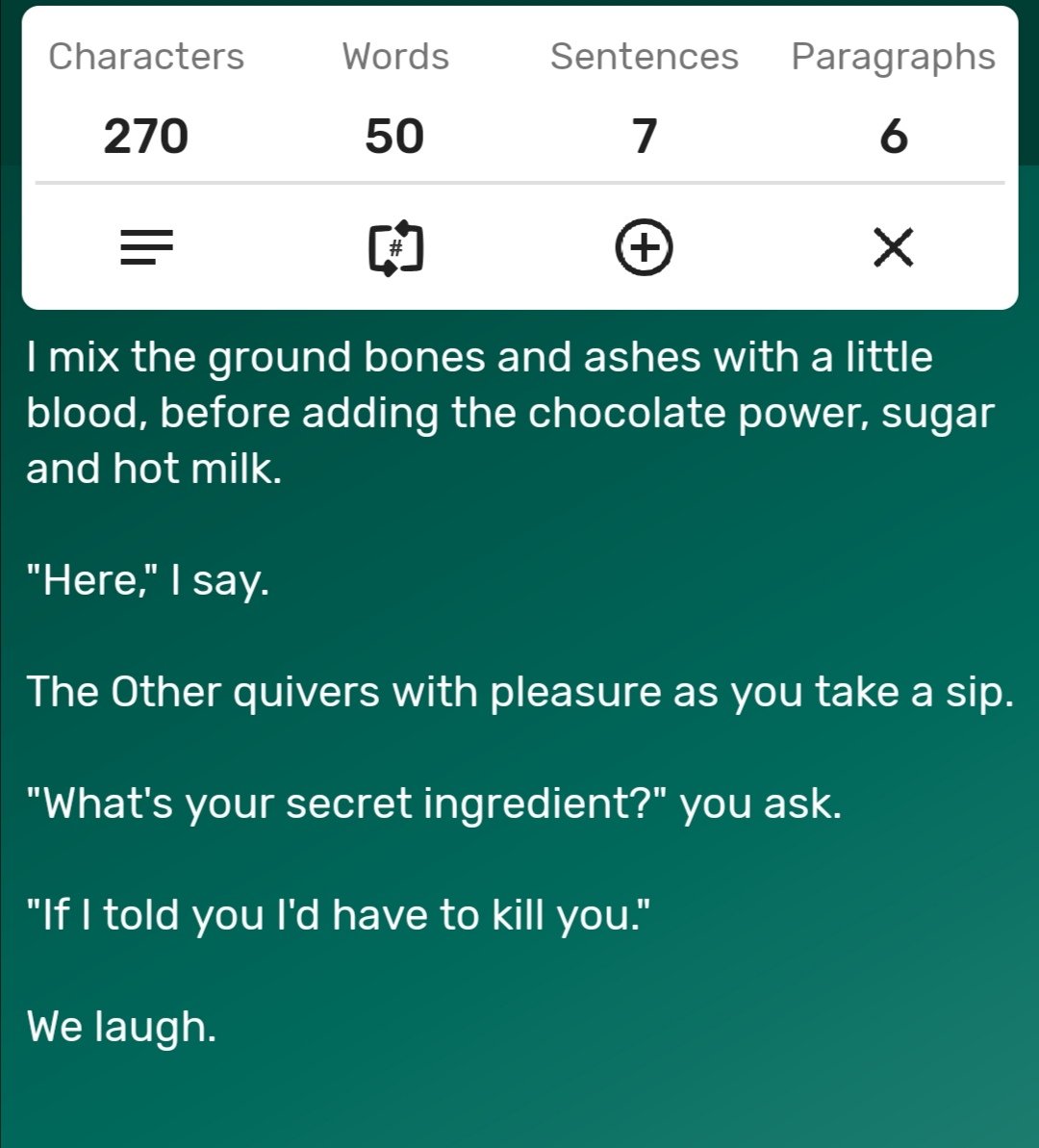 I mix the ground bones and ashes with a little blood, before adding the chocolate power, sugar and hot milk.
"Here," I say.
The Other quivers with pleasure as you take a sip.
"What's your secret ingredient?" you ask.
"If I told you I'd have to kill you."
We laugh.
…
A 50-word story written by Bruce Arbuckle, inspired by the Freewriters Writing Prompt on Hive, "bone and ashes"
…
Find me (as HumpbuckleTales) on Mastodon
Read my daily 50 word stories every day here or on Hive or on Facebook
My Humpbuckle Tales are always published first on Hive
Find my 100 word tales on Drabble.Club
Bruce Arbuckle (felt.buzz)