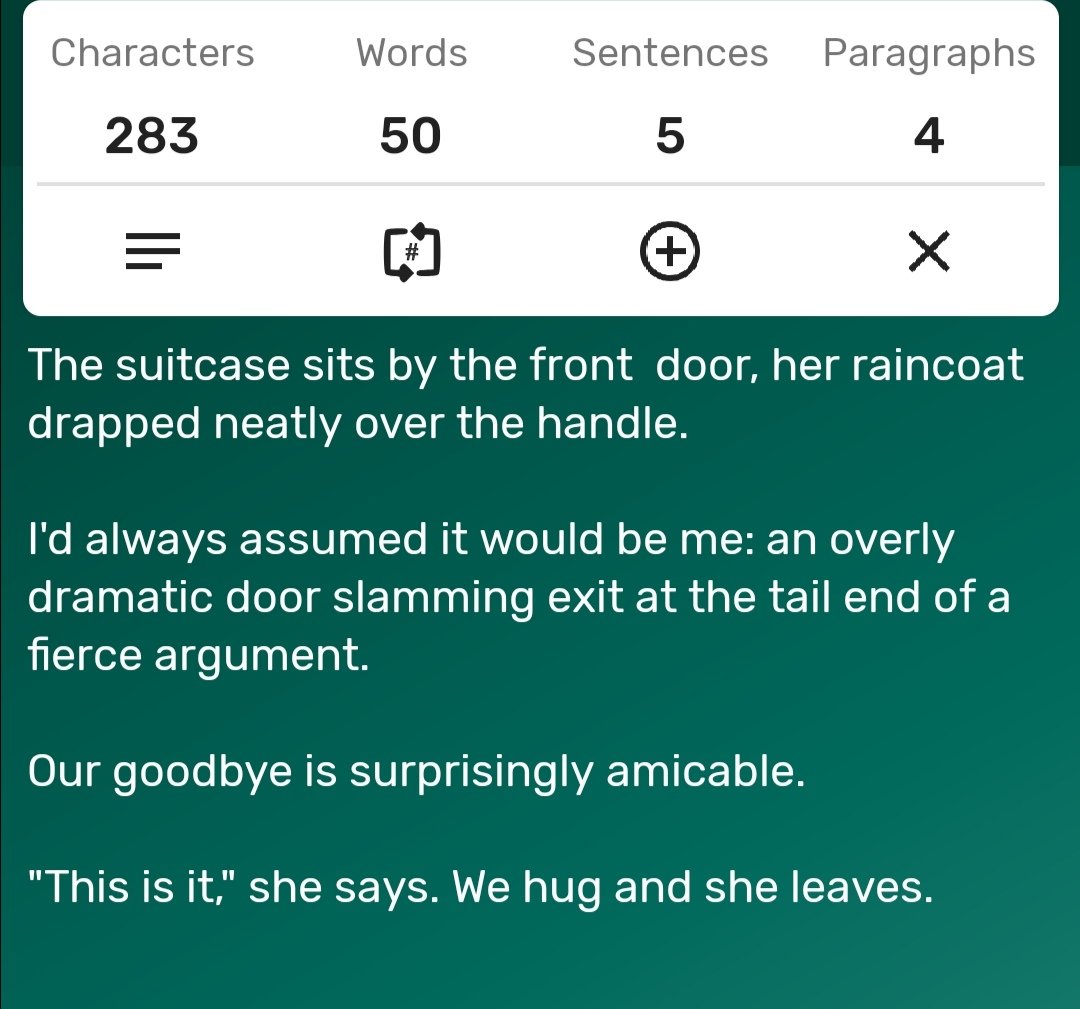 The suitcase sits by the front door, her raincoat drapped neatly over the handle.
I'd always assumed it would be me: an overly dramatic door slamming exit at the tail end of a fierce argument.
Our goodbye is surprisingly amicable.
"This is it," she says. We hug and she leaves.
…
A 50-word story written by Bruce Arbuckle, inspired by a random word prompt "moving"
…
Find me (as HumpbuckleTales) on Mastodon
Read my daily 50 word stories every day here or on Hive or on Facebook
My Humpbuckle Tales are always published first on Hive
Find my 100 word tales on Drabble.Club
Bruce Arbuckle (felt.buzz)