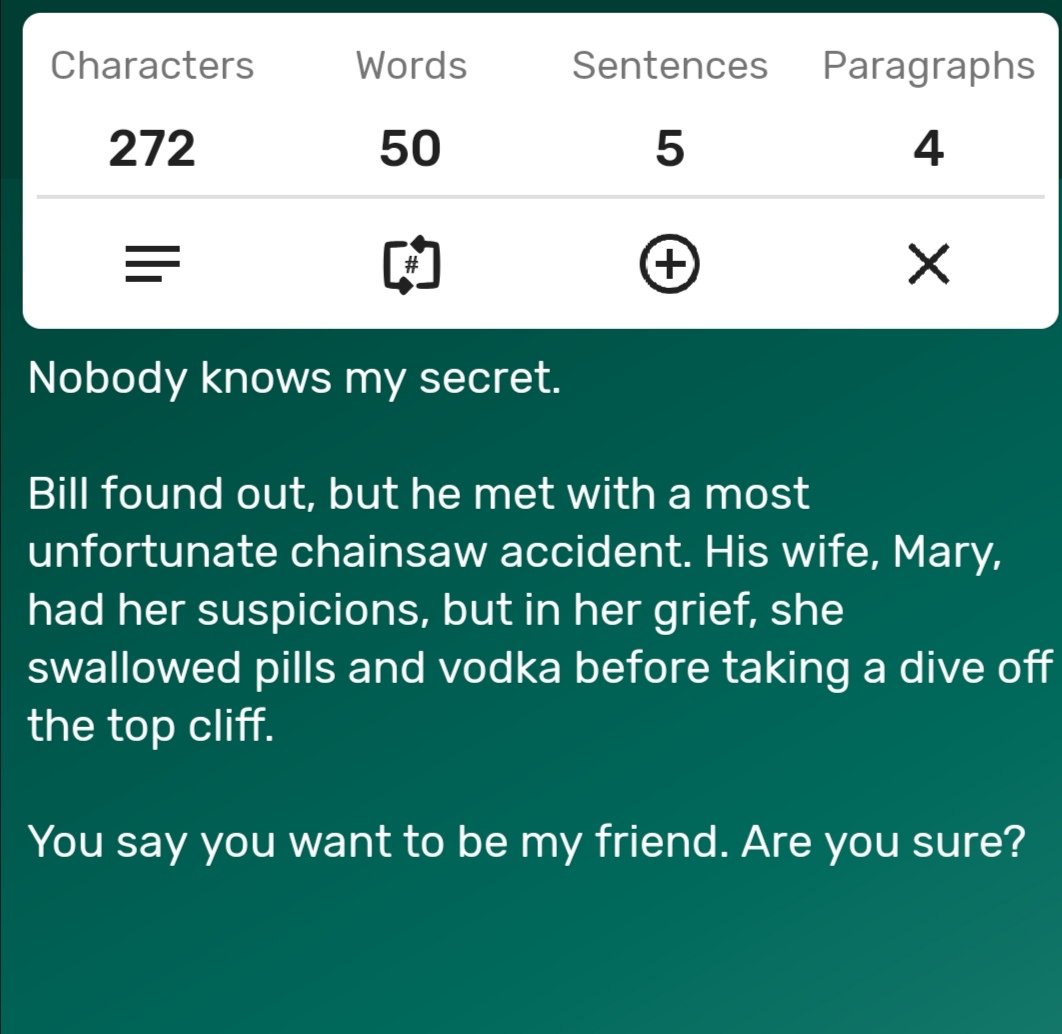 …
Nobody knows my secret.
Bill found out, but he met with a most unfortunate chainsaw accident. His wife, Mary, had her suspicions, but in her grief, she swallowed pills and vodka before taking a dive off the top cliff.
You say you want to be my friend. Are you sure?
…
A 50-word story written by Bruce Arbuckle, inspired by the Freewriters Writing Prompt on Hive, "nobody knows"
…
Find me (as HumpbuckleTales) on Mastodon
Read my daily 50 word stories every day here or on Hive or on Facebook
My Humpbuckle Tales are always published first on Hive
Find my 100 word tales on Drabble.Club
Bruce Arbuckle (felt.buzz)