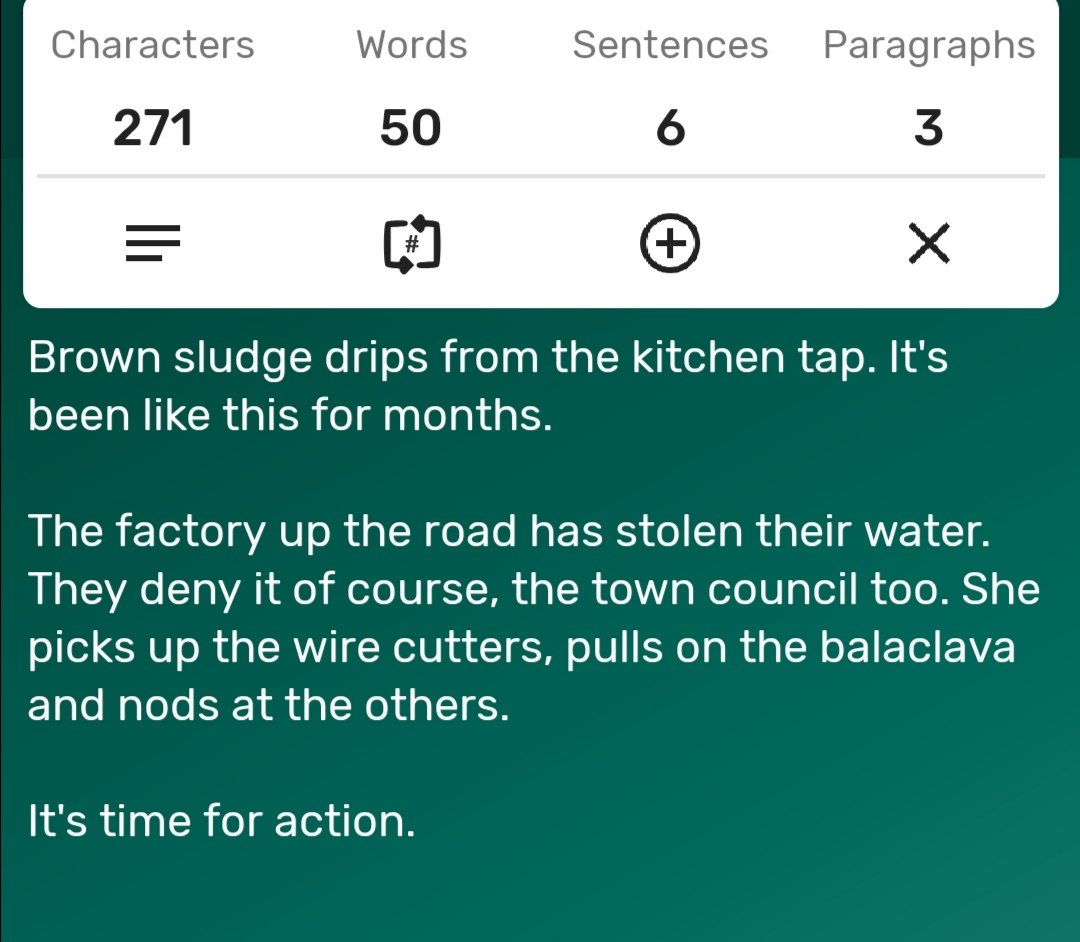 Brown sludge drips from the kitchen tap. It's been like this for months.
The factory up the road has stolen their water. They deny it of course, the town council too. She picks up the wire cutters, pulls on the balaclava and nods at the others.
It's time for action.
…
A 50-word story written by Bruce Arbuckle, inspired by the Freewriters Writing Prompt on Hive, "water rights"
…
Find me (as HumpbuckleTales) on Mastodon
Read my daily 50 word stories every day here or on Hive or on Facebook
My Humpbuckle Tales are always published first on Hive
Find my 100 word tales on Drabble.Club
Bruce Arbuckle (felt.buzz)